Personally I use TeXstudio to create LaTeX documents and sometimes I need to install new packages. Usually, when you try to use a package that is not installed locally, this is the following error:

The easiest way to install a new package (in this case the float package) is to use MiKTeX.
First of all download MiKTex from here: https://miktex.org/download
Install and open it. Then click on the "Check for updates" button as shown below: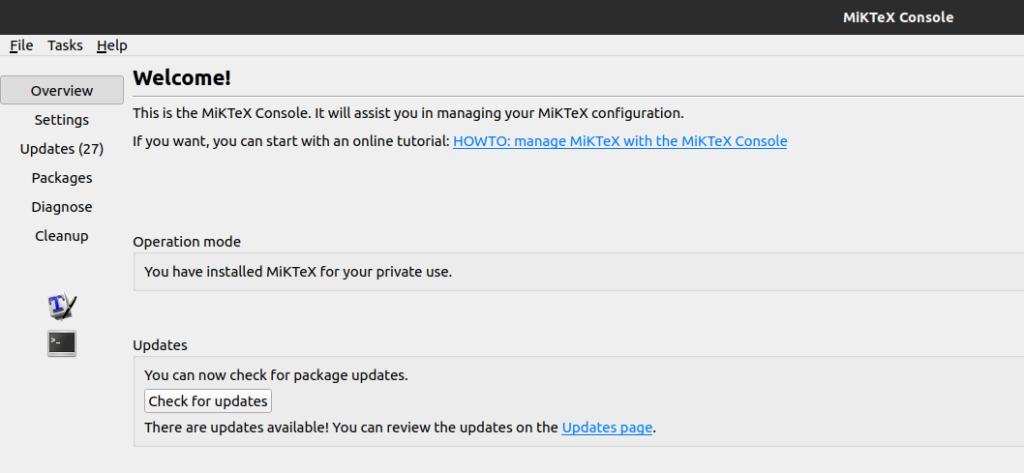 A list of standard available packages is displayed. Click on "Update now" and wait till the process ends.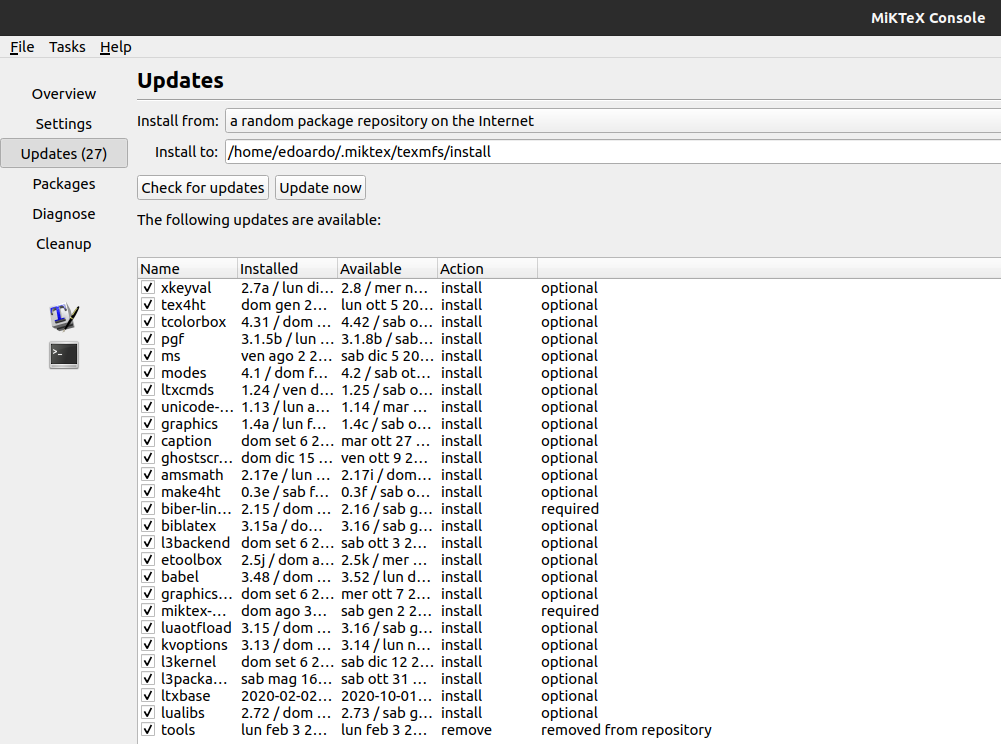 If you want to install a specific package you can search for it from the Packages window.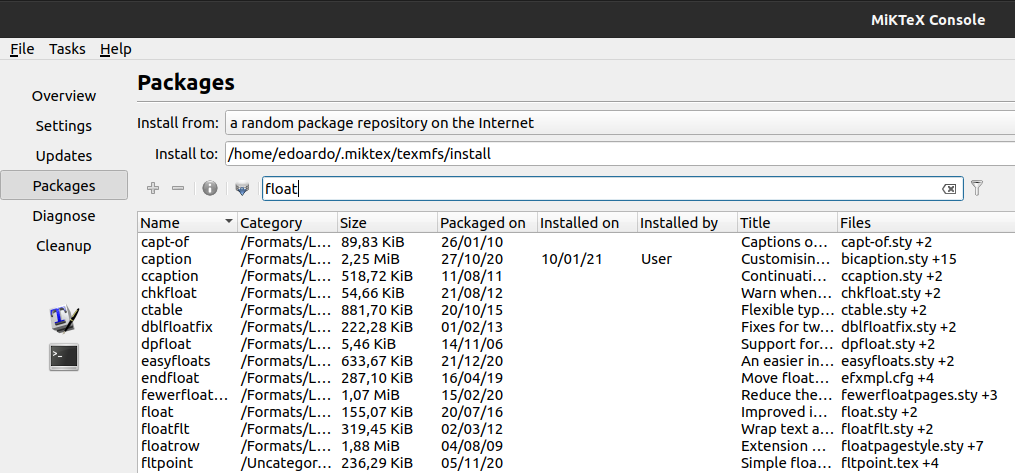 Then select the chosen one and click on the plus button to install it.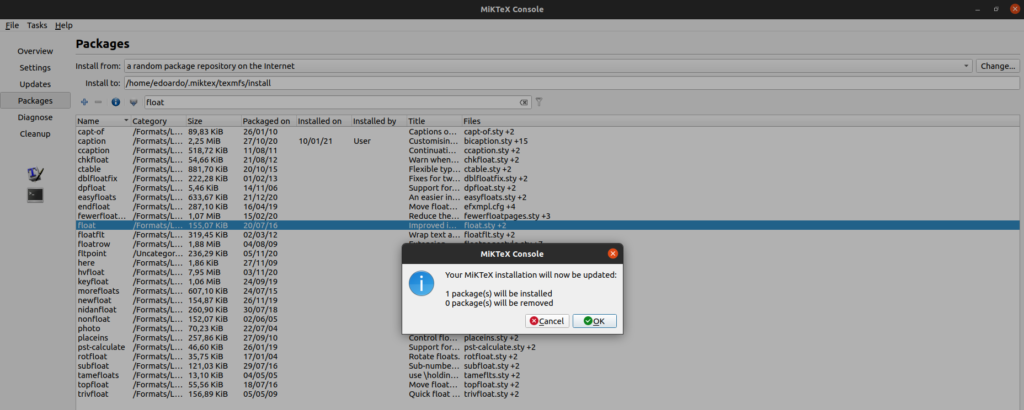 At the end close and restart your IWE (Integrated Writing Environment).
Thanks to @navalorenzo for inspiring me in this post.
Cheers

---

This work is licensed under a
Creative Commons Attribution-NonCommercial 4.0 International License.